Can Adam Lambert & Queen Rock with LED Signage?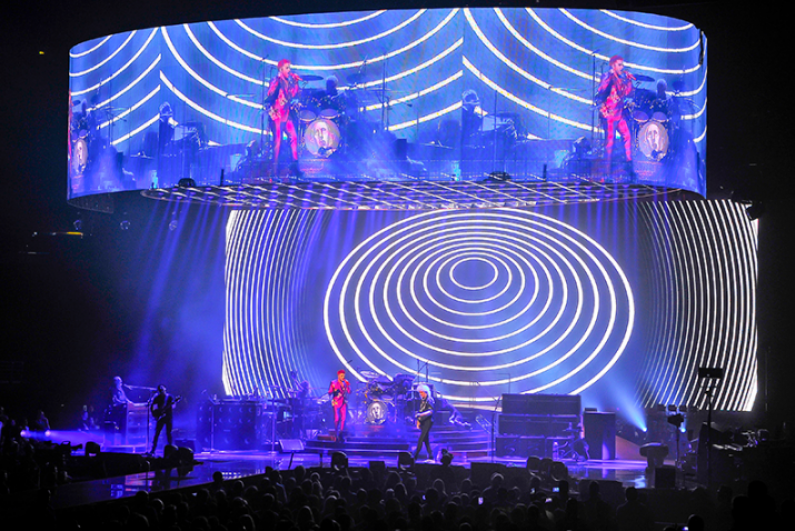 Are you using the latest technology, LED Signage to rock your world?
We will, we will, ROCK YOU!
I went to the Adam Lambert & Queen concert last night. They had a 360 degree semi transparent mesh LED screen they could raise and lower as well as a full length back wall billboard.
On top of that they had the intelligent lighting units that can swivel in a synchronised pattern doing laser and all manner of light beams – VERY strong when they also introduced confetti or smoke.
The show was a powerful play on Freddie Mercury (RIP) coming back to entertain us (via the LED screens), Adam taking the P**s, and a clever blend of different songs and theatrics.
But this is not a review of the show!
This is a blog to give you an insight into where LED technology has progressed to today, and to give you some ideas on how you go use it to stand out from the crowd.
Let's talk about PASSION!
I've spoken before on what a difference putting a strong and passionate leader can do when you put Jacdina out in front of the Labour Party. Do you think it is any different with Queen?
It would be very fair to say Adam & Queen didn't do anything 'by halves' in their show. Are you showing the same passion in your marketing and spending your budget wisely so that each punch lands and you get excellent value for money.
I'm sure your website is strong and relevant. I'm also sure your AdWords key words are tailored to precisely hit your target market. Now what are you doing to speak to the potential client who is already outside your store?
Call us now and let some of our passion and clever ideas rub off on you!