Exciting new double-sided 12m digital billboard going up in central Greenlane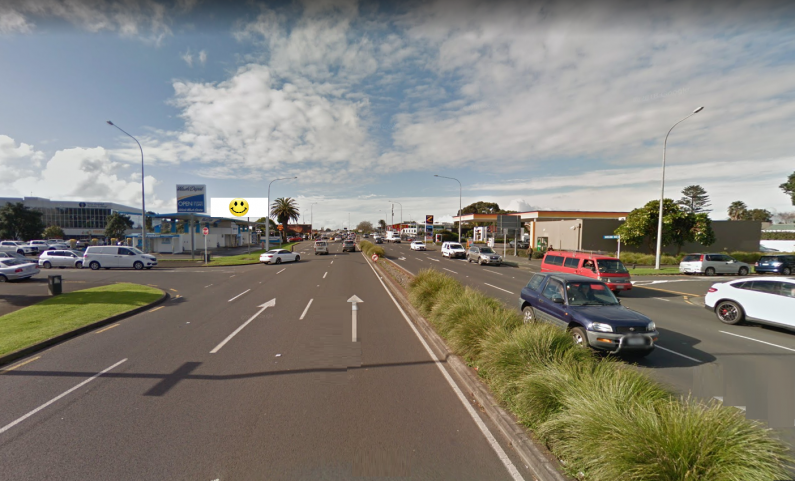 Our sister company Digital Advertising is very pleased to announce signing Wash Depot, 127 Green Lane East, Greenlane, Auckland to join our National roll out of premium digital billboards.
For an aerial view directly in Google Maps click here: Wash Depot
This would have to be one of the "cream of the crop" premium Auckland sites outside of the central CBD. We are installing a double-sided 12m (width) x 3m (height) high resolution full colour sceren onto a substantial pole that will hold it 7 metres in the air giving unsurpassed visibility to all approaching traffic both from the motorway, but also coming from Great South Road and the ASB Showgrounds.
If you're serious about promoting your business then this is a 'must have' site to be on. Even though it is such a premium site, and boosts a whopping total visible area of 77.824m2 we're still sticking to our guns and only charge $1.00 to be on BOTH sides!
Certified traffic count is a staggering 39,395 per day! It's actually busier than that on the weekend so make sure you sign up for one of our 7-day plans and don't just do during the week.
Like all of our sites you can place Set & Forget ads on these boards and run your ads all day, all week, all year from as little as $126/week, or you can top this up with a little bit of Campaign advertising and boost your numbers on the days/times you think it best for you.
Give us a call on our freephone 0508 4 Video (0508 484 336) and let one of our Team get you signed up straight away.
View the Rate Card and video for this site here: Rate Card Wash Depot