Want a holiday in Fiji?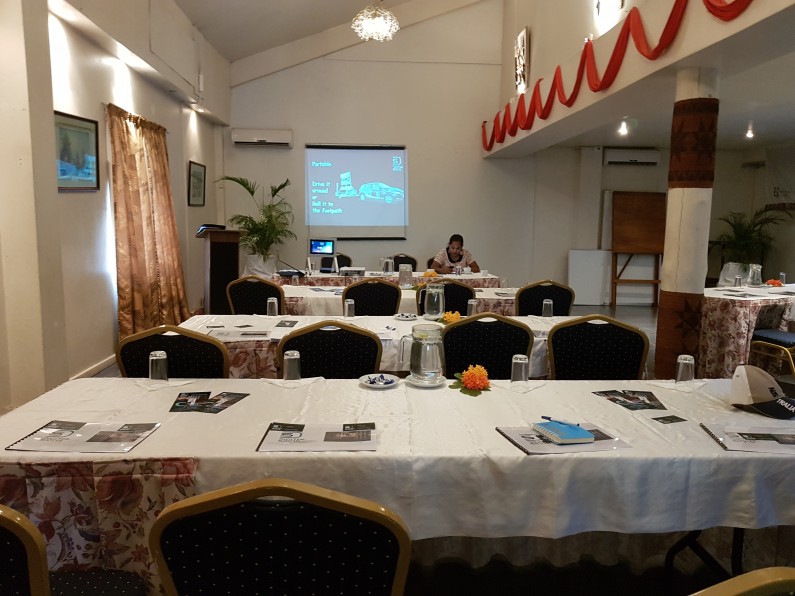 Want a holiday in Fiji?
No matter where you are advertising will make the difference
I was fortunate enough recently to be able to support our staff in the launch of Digital Signs into Fiji. We booked out a conference room and exhibited our range to all the key people who were able to attend (thanks guys).
While there are a very small number of digital billboards already in Fiji it was interesting to see that even with the warmer climate they were experiencing serious technical difficulties. Even though the screens were very young in life they were 'glitching' giving random inappropriate colour splotches throughout the image.
This just goes to reinforce something we learned really early on, unless you're running on a gold product you're just not going to be able to achieve predictable reliability (as opposed to 'lucky' performance) using copper.
Our message of the greater opportunities that going digital means to billboards was received well. Our guests were really quick to get they were going to save on print costs, reduce waste going to the landfill, and were really pleased they did not need to have staff going up a ladder to swap out the message.
Thanks to all our staff and customers who made this such a great event and I look forward to visiting with you again as you start installing your screens.